Cream­line Milk
So fresh and natural, our Creamline Milk literally separates into two layers of luscious milk and cream before you shake it up.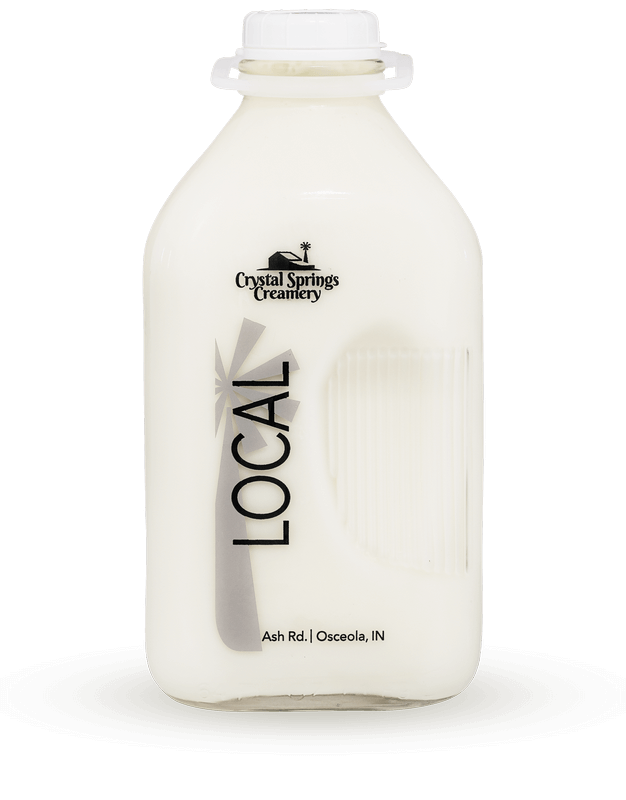 While we do homogenize a lot of our milk, we also offer a nonhomogenized milk. We call this our creamline milk, since milk in its natural state will develop a layer of cream on the top. Homogenization is a method that gives the milk a balanced consistency, which eliminates the need to shake it up before drinking. Non-homogenized milk has a clean fresh delicious flavor and needs to be shaken beforehand to combine the separated milk and cream.

Creamline milk is also considered to be healthier, since the structure of the milk has not changed, therefore making it easier to deliver the important nutrients to the body. Because of this, those who are lactose intolerant have found that they are able to drink creamline milk. If you have a lactose intolerance, try our milk, and let us know if you can taste and feel the Crystal Springs Creamery difference!
Nutritional Facts
Serving Size
1 cup (236mL)
Servings Per Container
4
Calories
150
* Percent Daily Values (DV) are based on 2,000 calorie diet.
Ingredients:
Milk (non-homogenized)
JOIN
THE
CONVERSATION!
CONNECT