Ranch
All of your favorite spices come together in our Ranch cheese curds for an incredibly wholesome flavor profile.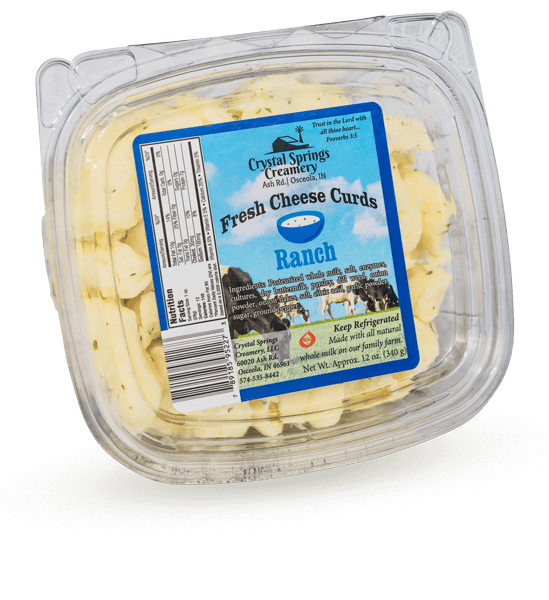 Nutritional Facts
Serving Size
1 oz. (28g)
Servings Per Container
12
Calories
110
* Percent Daily Values (DV) are based on 2,000 calorie diet.
Ingredients:
Pasteurized Whole Milk, Salt, Enzymes, Cultures, Dry Buttermilk, Parsley, Dill Weed, Onion Powder, Onion Flakes, Salt, Citric Acid, Garlic Powder, Sugar, Ground Pepper
JOIN
THE
CONVERSATION!
CONNECT